Immature Bald Eagle at Surry Dam
Trev
After a brief encounter with an adult bald eagle yesterday morning at Surry Dam, I returned there again today armed with a new pair of Muck boots that would allow me to venture further north along the muddy eastern shore of the lake. Much to my surprise, my first eagle encounter was with a large, immature bald eagle that was resting in a tree. Its dark brown color and the traces of yellow in its beak suggested that the young eagle had begin the process of transforming into the colors of a more mature bald eagle. The young eagle kept a close eye on me, looking backwards over its shoulder in my direction.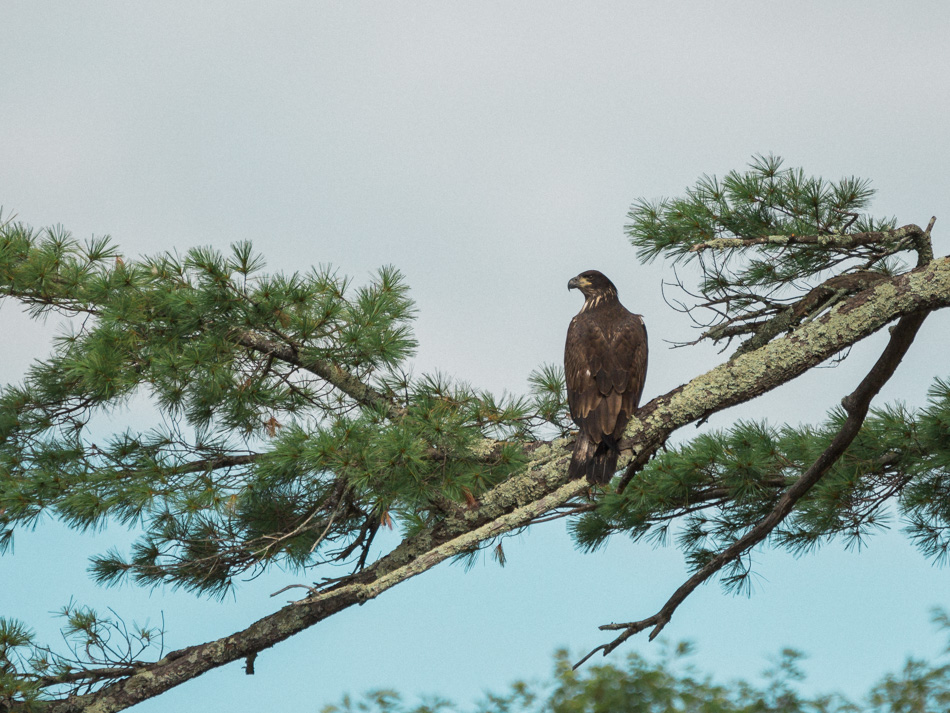 With my poor fieldcraft, it did not take very long for the young eagle to take flight, which gave me an opportunity to capture my first in-flight photos of an immature bald eagle.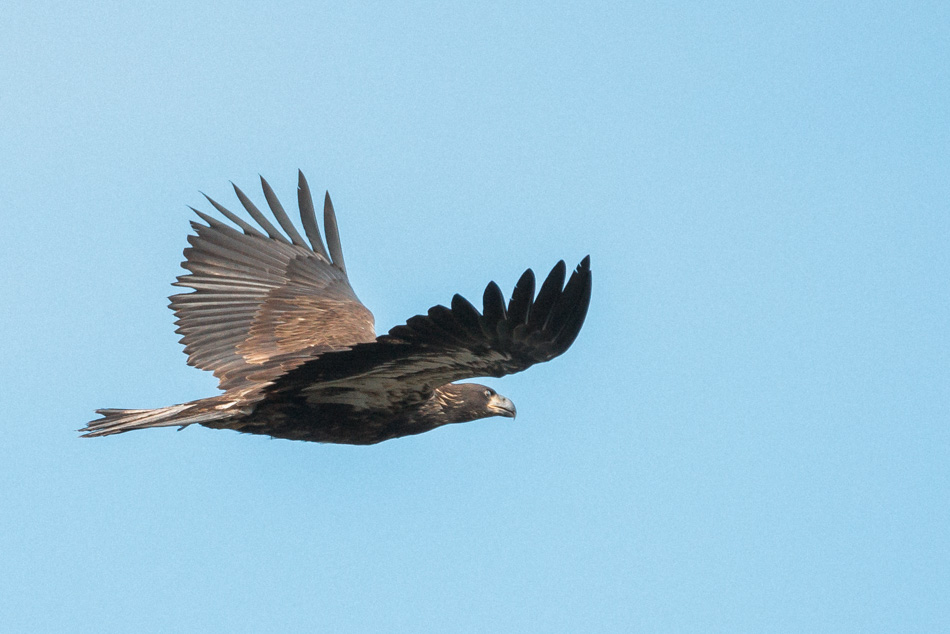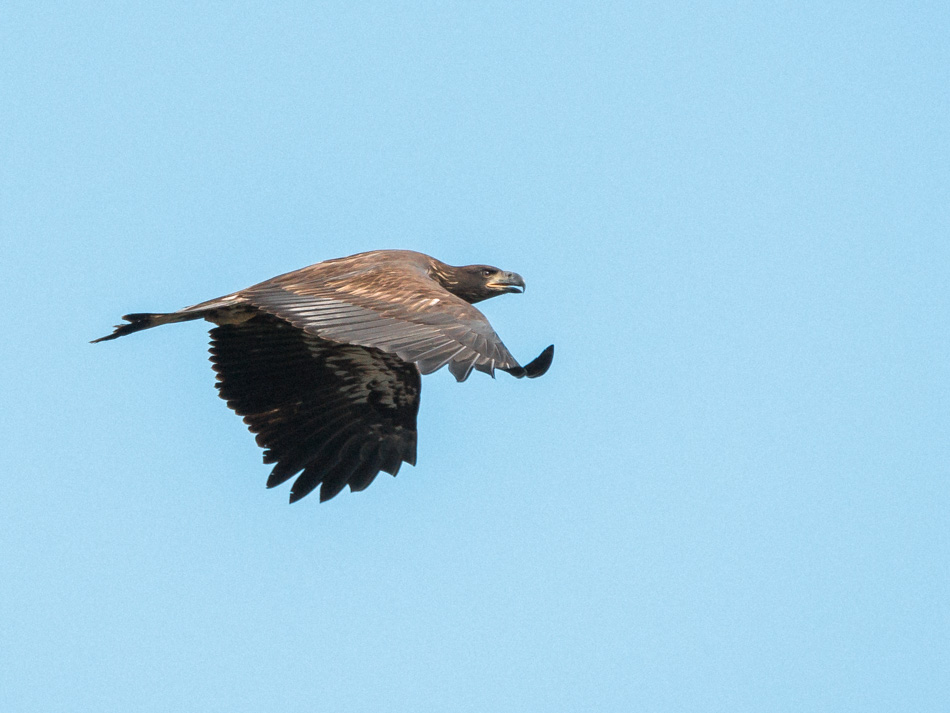 The eagle flew around the outcropping of land to my north, and it took several minutes to reach that spot and peer around the corner into a marshy cove that featured a number of dead trees and large white pines. It was here that I found the immature eagle roosting in a tree, joined by its parent.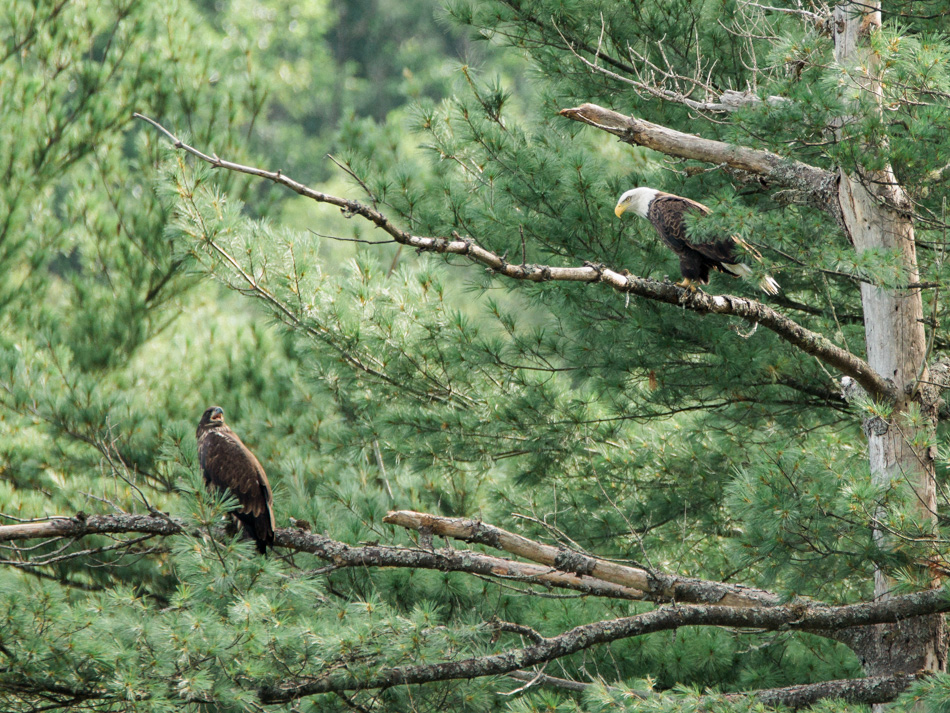 The two eagles called loudly back and forth to each other, with the adult eagle taking flight and performing a series of loops above the trees before moving further up the shore. At this point, I decided to back off since I was pretty sure that I was near their nest. I had already placed too much stress on both birds, and did not want to continue that pattern for my own benefit. Now that I have a general idea of where the eagles can be found, I can return and practice some softer approaches to make myself less threatening to these magnificent birds.