Foggy Wildwood Trees
Trev
This morning, I woke to discover that a heavy fog had blanketed the area. I dressed quickly, grabbed my camera, and without eating breakfast drove over to Ladies Wildwood Park off of Park Avenue here in Keene, NH. I knew that I had to get there quickly, since the sun was rising and would soon burn off the heavy fog.
I parked at Wheelock Park by the pool, and made the short walk across Park Avenue to Ladies Wildwood Park. The conditions were nearly perfect, with the heavy fog starting to lift but still shrouding the large trees in the park. I entered the park on the East end, and headed West toward the other side of the park. It was on the West side that I found the best conditions because I was able to position myself far enough from the trees to get some nice aerial perspective, and let the fog do its thing.
On thing that is beautiful about this park is that in addition to the numerous interesting trees, most of the park is covered with lush green ground cover. The ground cover really adds to the overall atmosphere of the photos, especially when shooting in these conditions.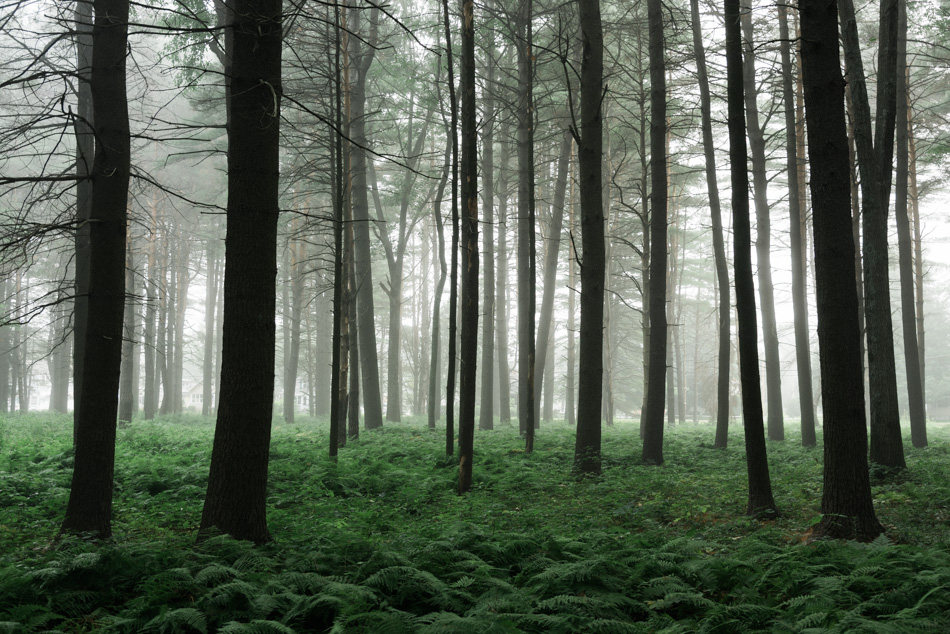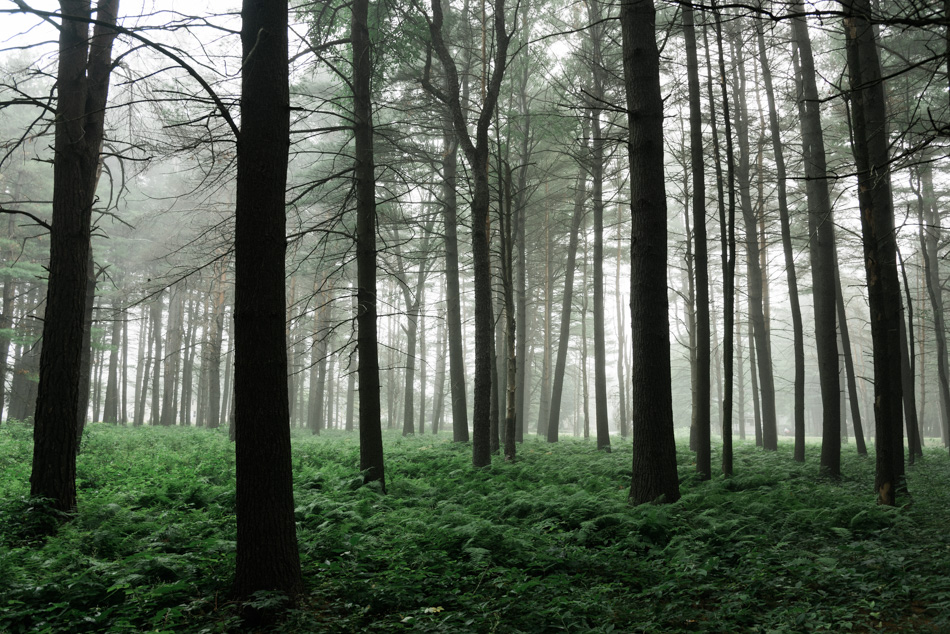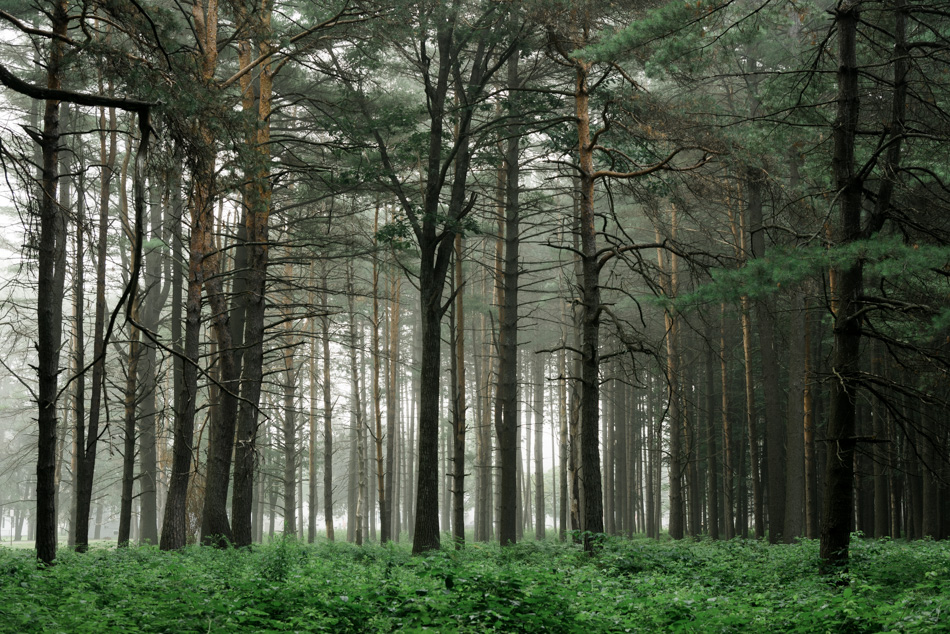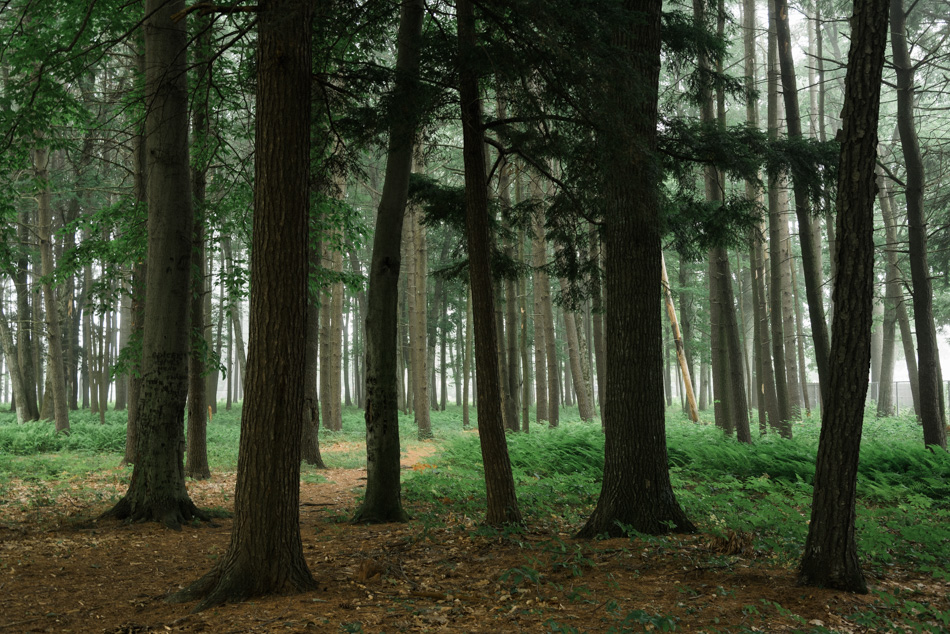 Another advantage of photographing in Ladies Wildwood Park is that the park has several distinct sections, each populated by different species of trees that give the park many different looks. Just by moving around you can capture many different variations, making it an interesting place to practice photography. Each time I come here, I am able to find new things even though the park itself is fairly small.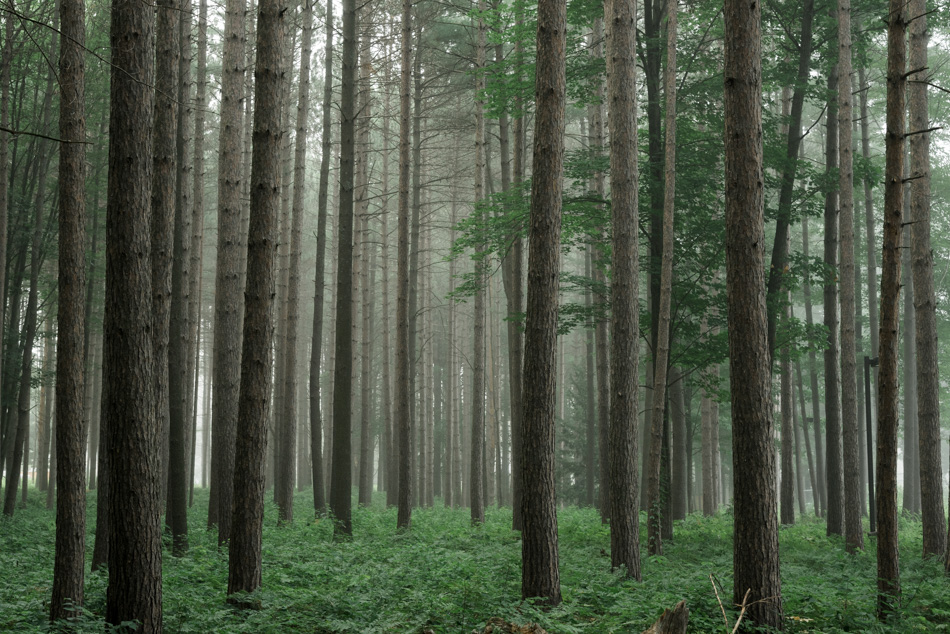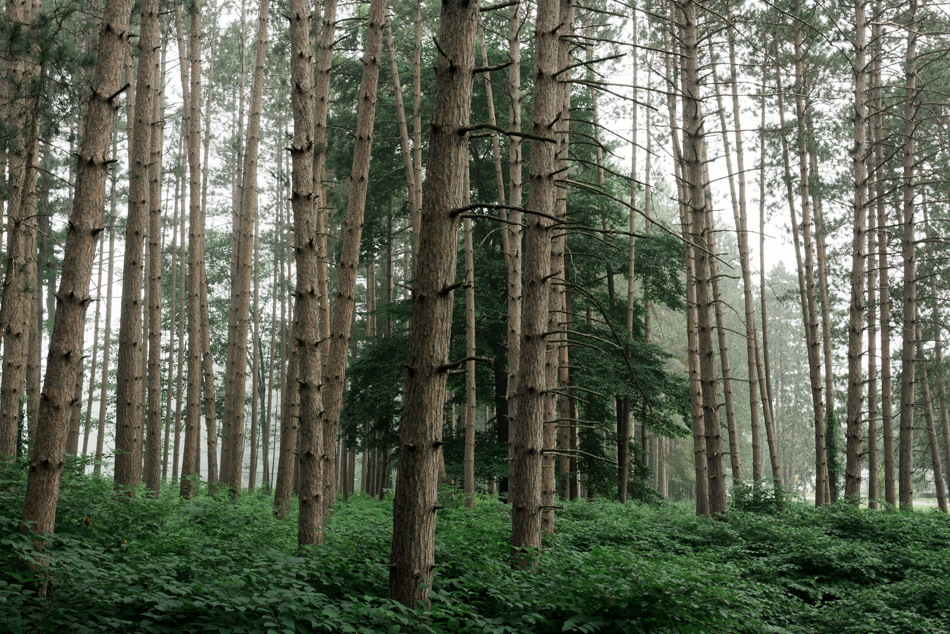 I cannot believe how many times I drove by Ladies Wildwood Park without ever stopping to explore it. This is one of the great things about photography — it constantly pushes me to explore new places, at different times, and under different conditions. It's a great way to observe the changing nature of the world around me.